paizo.com - RPG Superstar™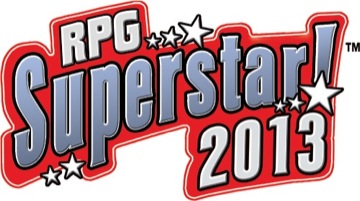 Vote now!
RPG Superstar™ 2013 Schedule

Round
Round Begins
Entries Due
Entries Revealed
Voting Begins
Voting Ends
Winners Announced
1
Open Call: Design a wondrous item
2
Top 32: Create a new archetype
3
Top 16: Create a monster and stat block
4
Top 8: Design an encounter with map
5
Top 4: Submit a Pathfinder Module™ adventure proposal

All events are at 2 PM Pacific time. Dates and times displayed above are in the US/Pacific time zone.

Change your time zone

.